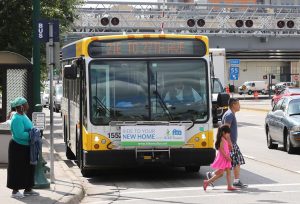 Whether you're a homeowner, or looking to buy a home for the first time, you should consider me, Harry Greenberg, as your Buyer's Agent. I will help you find a home that's perfect for you, and help you with negotiating, financing, closing and moving.
I am primarily a Buyer's Agent. That means I'm 100% looking out for YOUR best interests. I advocate for you, getting the best value from the seller. I'm an expert in older housing stock, know trusted inspectors, and all the ins-and-outs of buying a home. From knowledge about trails and sustainability to writing a contract,  you get my complete commitment to your needs.
Sometimes the process can seem more overwhelming, but I'll make your search easier! I can direct you to a good lender and loan officer, reputable home inspectors, title company, even movers and repair contractors. Starting with an buyer's agent will save you lots of time, money and frustration.
You'll find that I'm an expert in Minneapolis neighborhood realty; I care about sustainability; and I'm an active person who know walkability, bikeability, and the trail system. I'll sit down with you, meet at homes you're interested in, and carefully listen to your desires. I can help you find the right loan officer and loan program, write a contract, and advocate on your behalf with the selling realtor.
Integrity is the core of my practice. You get my complete commitment you getting you the house that you want. I will outline the steps in buying a house and explain some of the forms and procedures you'll encounter on the path to home ownership: municipal inspection reports, the Seller's Disclosure, handling of earnest money and more.
And the best part… you don't pay a dime. My commission comes from the sale of the house, so you get all of my experience without risk.